Chilmington Studios Prices
Most studio-based shoots provide for around an hour of shooting time with the exception of Hollywood Portraits & Boudoir shoots, when around two hours is allowed for make-up/hairstyling & changing as required.
Following the shoot, Mark will apply his post-production skills to 'tweak' your images and upload them for you to view via on-line album (usually within 72 hours) from which you may then choose your favourite twenty to receive further re-touching including blemish removal & skin-smoothing, etc.
Prices quoted include studio time and post-production as specified.
Detailed 'tweaking' of specific images can be arranged at additional cost if required. Finished images will be supplied as digital downloads and/or on a USB memory-stick. Prints and/or wall-art are available at additional cost – prices upon request.
Available Frames & Mounts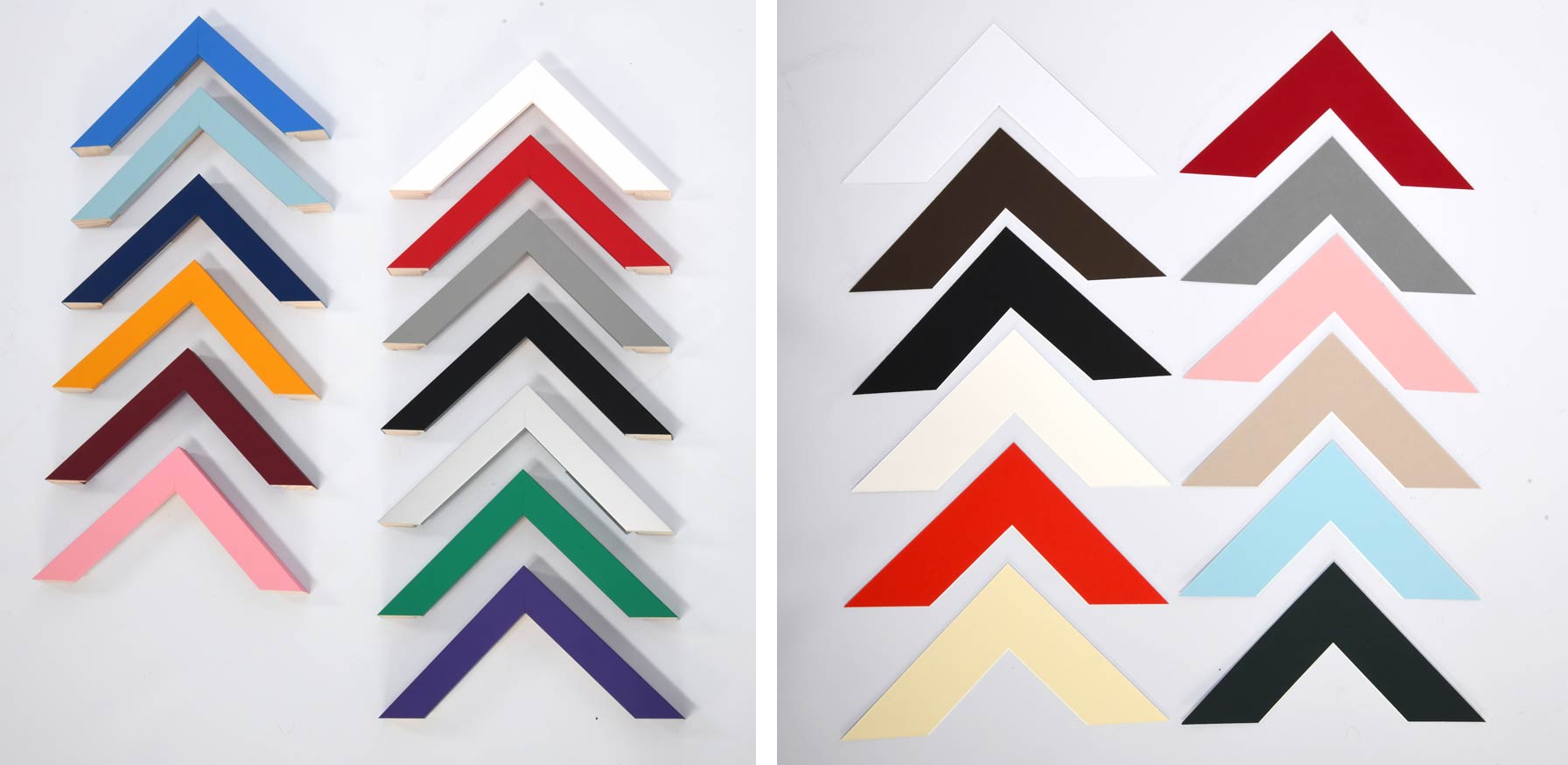 £90Framed Print – 10 x 8″
£95Framed Print – 12 x 10″
£125Framed Print – 16 x 12″
£140Framed Print – 20 x 16″
£180Framed Print – 24 x 20″
£220Framed Print – 30 x 20″
£270Framed Print – 30 x 24″
£20Print Only – 10 x 8″
*Sizes quoted relate to the image size, so the finished dimensions will be larger to accommodate the frame/mount.
Frame (33mm) & mount colours available: Cobalt, Baby Blue, Navy, Sunflower, Merlot, Baby Pink, Satin White, Pillarbox, Grey, Satin Black, Satin Silver, Alpine & Violet
To Order: Call to advise me of your preferred size & frame/mount combination and I will be happy to arrange for your order to be processed. Payment is required at time of order and can be made via credit/debit card using the 'Payment' button below. Delivery is made direct to your door, normally within 21 days or you are welcome to collect from the studio by prior arrangement.
Payment
To pay for a shoot or order more pictures please email us for details. Once a price is confirmed please pay by paypal using this button and entering the agreed price:
* Terms – Payment is due at the time of the studio sitting, either in cash or by debit / credit card. A 20% non-refundable deposit may be required to secure a studio shoot time / date. For commercial / location photography services, terms are thirty days nett of invoice.
Photography Pricing
£185Portraits / Couples / Family Group Studio Shoot
£185Beauty Make-Over / Boudoir Shoots
£185Headshots (Actors / Models or Business)
£185Engagement / Bridal Portaits
£65Make-Up Artist / Hairstylist Services
Print Pricing
Displaying your favourite images is possible in various formats & sizes, including framed prints & acrylic wall-art.
£90+Framed Wall Prints – Starts from £90 with a selection of frame sizes & mounts
£95+Acrylic Wall-Art – Starts from £95 – available in various sizes from 16×12" to 60×40"
£20+Prints – Starts from £20 – Prints are available in sizes from 10×8"
Photographic Services available at our studio in Ashford, Kent
Portraits
Stunning portraits for individuals, groups and families.
Headshots
The perfect solution for actors/models & business.
Hollywood Portraits
Specialists in beauty, make-over and boudoir photo shoots.
Engagements
Engagement and pre-wedding images for bries and grooms.
Property
Immortalise your property as a stylised digital artwork
Location
Commercial on location photography of most descriptions
Please contact us with details of what you have in mind and we'll be pleased to put our creative skills to work for you today!